What is ISTE Certification?
ISTE Certification for Educators is the only vendor-neutral, internationally recognized credential for educators who have demonstrated mastery of the ISTE Standards for Educators. ISTE Certification focuses on pedagogy, not on tools or devices, and is designed to change your educational practice, whether you're an instructional designer, library media specialist, technology coach or in another role. The program combines 14 weeks of professional learning with a six-month portfolio application and review process, and recipients can apply to receive up to four graduate-level credits for their participation. Is it rigorous? Yes. Is it worth it? Yes!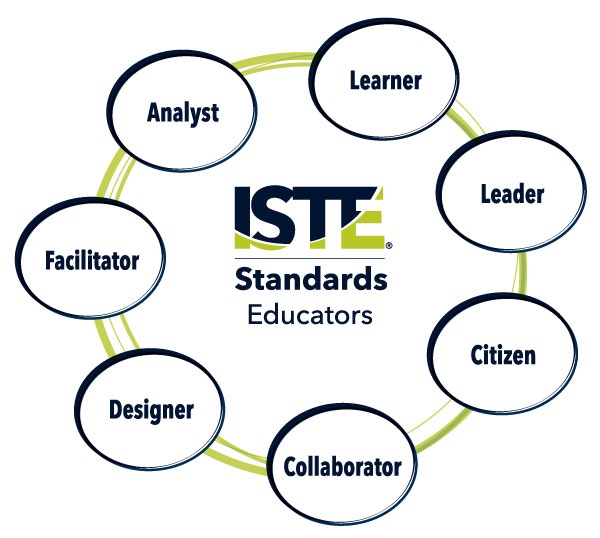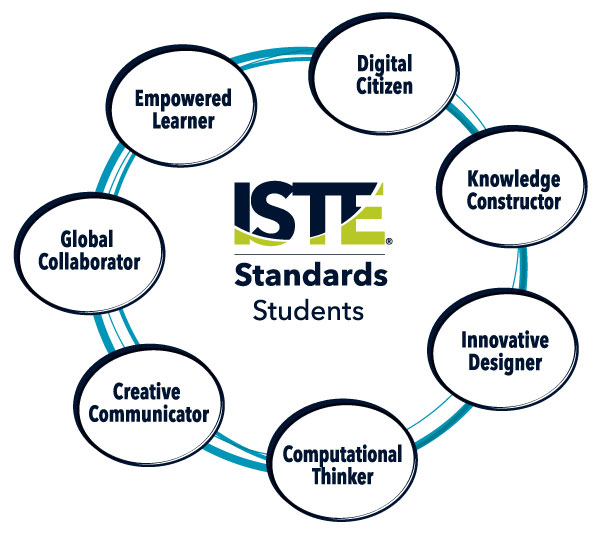 Why get ISTE certified?
ISTE Certification challenges you to stretch yourself as an educator and positions you as an expert among your colleagues. Becoming ISTE certified:
Deepens and expands your teaching skill set in applying the ISTE Standards for Educators in practice.

Allows you to earn up to four graduate-level credits.

Connects you with an international community of education change-makers.

Prepares you to model effective practice for others in your school or district.
With your certification in hand, you'll earn the international recognition you deserve for your technology leadership skills. And you'll be prepared to support your teacher network in integrating tech for all of the right reasons!

[Download the syllabus]
What makes ISTE Certification unique?
Focus on pedagogy: ISTE Certification prioritizes pedagogy over learning specific tools or devices and is designed to change your practice.

Credible design: ISTE Certification is grounded in the ISTE Standards for Educators and is facilitated by ISTE Certified Trainers who are vetted and trained by ISTE, are experts in their field and who have demonstrated a deep understanding of the ISTE Standards in practice.

Rigor: The program involves 14 weeks of online learning, followed by up to six months to apply learning and develop job-embedded artifacts for portfolio submission. Participants can apply for up to four graduate-level credits.

Outcomes: ISTE Certified Educators are prepared to model effective practice for others in their schools.

Lifelong community: ISTE Certified Educators join a global community of educators dedicated to supporting each other as they put the Educator Standards into practice.
Steps to becoming an ISTE Certified Educator
Sign up for fully online training with NYSCATE.

Participate in the 14-week online professional learning course that takes about 40 hours to complete. Download the syllabus for full details.

After successful completion of the online learning program, you'll have six months to prepare and submit a full portfolio, which typically takes about 40 hours to curate. During the process, you can access a certification portal with support resources, as well as a community of others seeking the ISTE Certification.
Once submitted, a team of trained evaluators will review your portfolio. Successfully meet the criteria and you'll become an ISTE Certified Educator!
Why take ISTE Certification with NYSCATE?
NYSCATE was one of the four original certification partners as ISTE began the certification program. We have over 10 certified instructors and have delivered the program to over 500 educators with a passing rate of over 80%. Although we are based in NY, NYSCATE has provided certification cohorts to 20 states and multiple countries, strengthening he depth of conversation throughout the program. We welcome all participants, in fact we are currently finalizing a cohort for our Asian educators! We look forward to your participation.