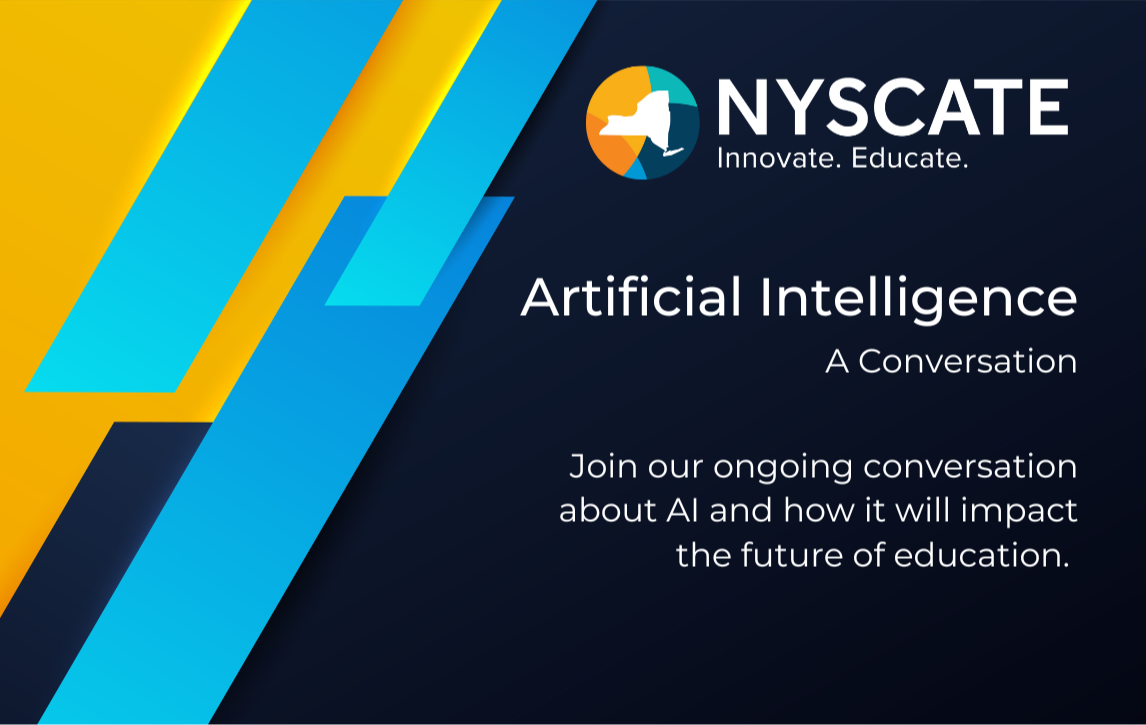 An Ongoing Conversation About AI
General Information Session
Artificial Intelligence (AI) has arrived. In this informational session, we highlight the major elements of Generative AI. What is generative AI and what are the biggest problems that arise from it? What are the opportunities? What are the risks? In this informational session, we will introduce educators to the idea of generative AI and explore some of the ways that teachers can approach this revolutionary technology.
Facilitators:

Alana Winnick, Educational Technology Director, Pocantico Hills CSD

Dr. Cameron Fadjo, Assistant Superintendent, Pleasantville CSD
The Impact of AI on Art, Design, and Music
Join us as we explore the intersection of artificial intelligence and the creative arts. In this informative session for all educators and administrators, we will provide both valuable insights into how AI is rapidly changing the landscape of education and offer a glimpse into how art-oriented generative AI tools will impact and shape the future, the industry, and education.
Guest presenter Tim Needles will share his personal and professional experience as an artist, educator, and author of STEAM Power: Infusing Art Into Your STEM Curriculum. He is a technology integration specialist and teaches art/media at Smithtown School District and Five Towns College. He has been teaching about and using artificial intelligence for the last 5 years in the fine arts, video, and creative design areas.