Our mission is to lead the transformation of teaching and learning through technology.
NYSCATE (The New York State Association for Computers and Technologies in Education), is a non-profit, professional organization representing more than 25,000 technology using educators and administrators in New York State. NYSCATE is an affiliate of the International Society for Technology in Education (ISTE), and cooperates with such partners as the New York State Education Department, state and national educational organizations, private sector corporations, and publishers to further the use of technology in our schools. NYSCATE is involved in helping define statewide policy regarding the use of technologies in education.
NYSCATE has drawn strength and support from its talented and diverse membership since 1965. With a current membership of over 25,000 members, all regions of the state are represented in our community teachers, administrators, school board members, parents, consultants and the business community.
MEMBERS
NYSCATE members are our most valued asset. Primarily K-12 educators and administrators, as well as higher education, private, parochial and charter school personnel welcome.
AFFILIATES
NYSCATE is an official affiliate of ISTE, COSN, NCTET, and SETDA, National organizations that share a consistent mission of enhancing education through the use of technology.
PARTNERS
NYSCATE is fortunate to collaborate with many educational organizations across New York State and beyond!
15 Elected members make up the NYSCATE Board of Directors, the governing body that sets direction for the Leadership Team. 8 Regions of New York State are represented as well as At-Large Directors that are elected each Spring. 3 year board terms run from July 1 - June 30, following the organization fiscal calendar.
The NYSCATE Leadership Team works closely with the Board of Directors to serve our members and ensure excellent organizational performance.
The team is made up of the organization's CEO/Executive Director, Coordinator of Professional Learning Services, Corporate and Member Engagement Coordinator and Director of Operations, who support the nonprofit by leading and assisting in various areas.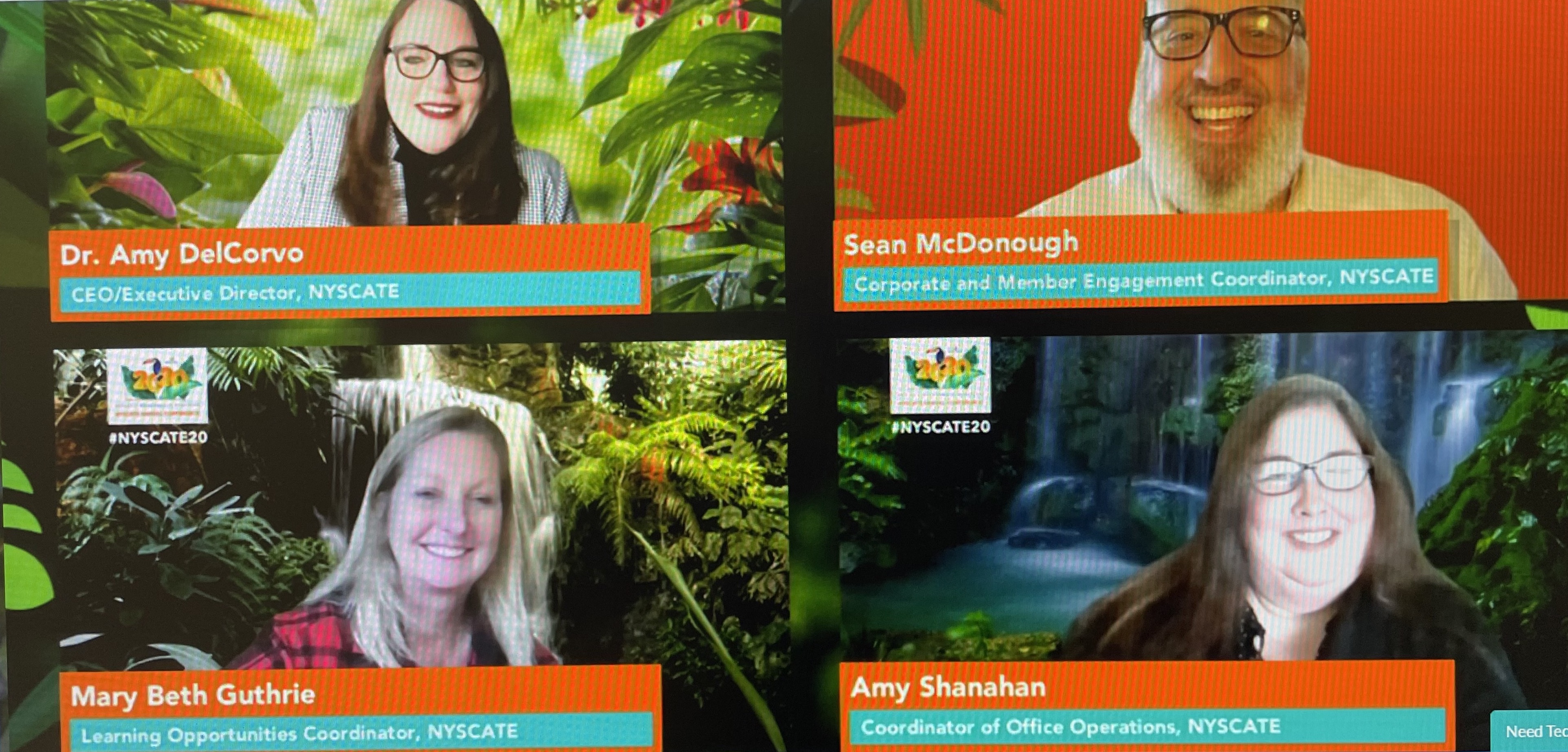 NYSCATE members are passionate about improving education through the innovative and effective use of technology.
Becoming a member is easy. NYSCATE offers complimentary, enhanced and premium, and institutional membership benefits.